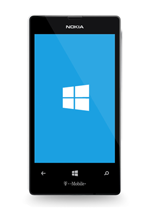 Welcome to the support page for our Windows Phone app, available here: RCP Tones – Windows Phone Store
How do I save a tone?
After hearing a tone you like, press the save icon (the floppy disk) to save the ringtone to your phone. You will be given the option to "Make this my ringtone" if you want to change your current default ring and you may rename the tone to your liking as well. Tap the little check mark on the bottom of the screen to save it.
How do I assign the tone as my ringtone?
Your tones will now be accessible in your phone's Settings app. Navigate to Settings > Ringtones + Sounds to assign your ringtones and other notifications using the saved RCP tone.
Can I change other tones besides my ringtone?
Yes, in the Settings app you can change the tone for your Reminders. To customize even more tones scroll down to "manage app sounds" where you can change the notification sounds for all types of events.
How do I customize a tone for a certain contact?
In your People app, where your contacts are organized, select a contact and tap "edit" (the pencil icon). Here you can change the contact's ringtone or text tone (just make sure you save the tone from our app first).
Contact
If you have any further questions or problems, please get in touch with us below: