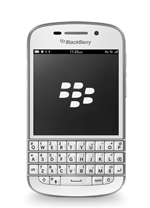 The best way to get our tones on your BlackBerry is via manual installation. You can purchase our complete set here. Once you receive the zip file you can follow these instructions to install them on your BlackBerry device:
1. Download and extract the ringtones from RCP
2. Connect your BlackBerry device to your computer with your micro USB cable
3. Your phone will now act as an external hard drive.


4. Navigate to your Blackberry's root directory and transfer the mp3 ringtones to the following folder:
/BlackBerry/ringtones
5. If the "BlackBerry/ringtones" folder does not exist, you can create it and BlackBerry will still recognize your tones

6. Disconnect your phone. If the ringtones do not appear, try a battery pull (shut down, remove battery for 30 seconds, replace and restart).

An alternative way to transfer mp3 ringtones to your Blackberry is by using the official BlackBerry Desktop Manager software. You can easily manage your ringtones by syncing your Blackberry with this application.

If you still have problems, please contact us.