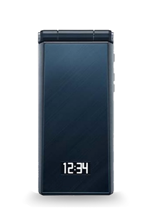 Most phones today support the installation of mp3 ringtones. While we can't provide support for every phone in existence, here are some general guidelines for installing mp3 tones to your smart (or dumb) phone.
If your phone can play an mp3 file hosted on the internet, you may be able to save it to the phone's memory. While the mp3 is playing on your phone, press your phone's menu or options button and see if there is an option to download or save the file. You should then be able to set the tone as a ringtone in your phone's Settings area.
Download the tones to your computer and try to transfer them to the phone via USB. When you connect your phone to your computer via USB it will often show up as an external hard disk. Copy the tones from your computer to the phone's disk (if possible, in a folder labeled Ringtones or similar).
Connect your phone to your computer via Bluetooth Sharing and try to copy the tones to the appropriate folder that way.
Install software specific to your phone. Some phones have file manager desktop applications for Mac and PC, for instance, BlackBerry has its Desktop Software and Android has Android File Transfer (for Mac). Check with your phone's manufacturer for software that makes it easy to install ringtones from your computer to the phone.