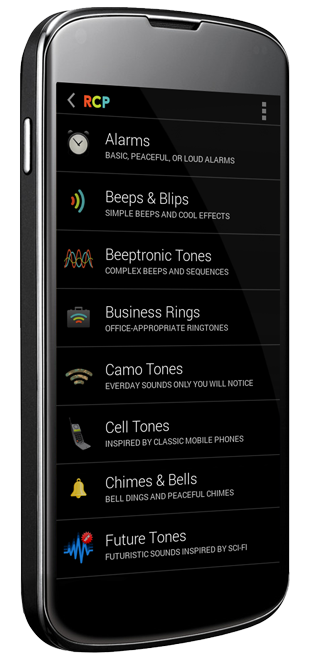 Smart tones
Normal ringtones. Classic rings. Simple beeps and chimes.
The tones that should have been on your phone in the first place.
Professional Sound Design
Pleasant ringtones carefully mastered for smartphone speakers.

Huge Sound Library
The largest selection of unique, original tones available.

No-nonsense Guarantee
100% DRM and ad-free apps. No hidden fees or scams.

Customer Support
Our email support is quick, dedicated, and personal.