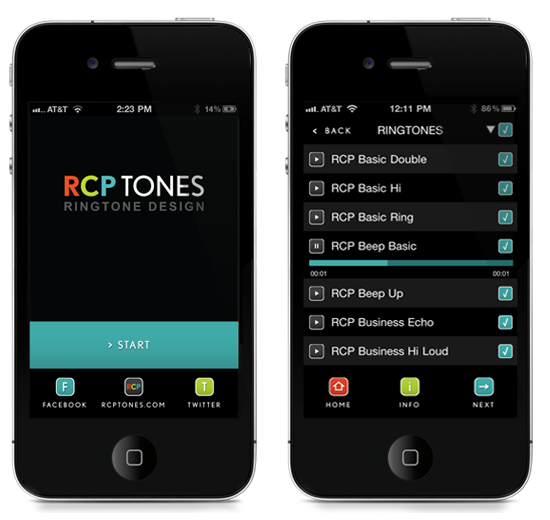 We now have several iPhone apps available in the App Store!
Even though Apple won't let us install ringtones to your iPhone the easy way, we came up with a pretty decent workaround. The app uses iTunes' File Sharing system to load tones to your computer and then sync them back to the iPhone through iTunes. While it's not a perfect solution, it's the easiest and most economical way to get RCP tones on your iPhone, and we have tried to make it dead simple with a detailed in-app tutorial.
Check out the new apps here, and please write to us with any issues or ideas. We're already working on the next updates and are listening to your valuable feedback.